Experience
With more than a decade of experience in the industry we have the privilege to work closely together with some of the world's leading producers, distilleries, wineries, distributors and brand owners. We have over 400 SKUs in our portfolio from many exclusive world-renowed brand partners coming from all around the world, including France, Italy, Spain, England, Scotland, Sweden, Germany, Australia, New Zealand, USA, Mexico, Chile, Argentina, Venezuela and many others
Commitment
Our  focus is to bring all of our partners'products to Indonesia and expose them to our ever-growing clienteles list, from five star hotels, fine dining restaurants, wine bars, lounges, retail stores, corporate to our exclusive private customers.
Quality
Our professional, experienced, talented, dedicated and highly trained team along with our strong logistic infrastructures in addition to our temperature-controlled warehouses ensure the quality of our products and guarantee our high customer satisfaction.
villenoir statement
As one of the leader of wholesale distributor of fine wine, beer and spirits spirits for Indonesia, we will keep growing and evolving with the ever-growing business trends.
Our Facilities
Facilities that our company have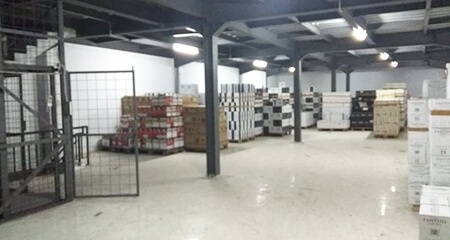 Warehouse
We have a clean warehouse and also with the optimum temperature for wine storage so that the quality of wine is maintained.